System
S2560F
The S2560F switching system is an all digital full featured non-blocking full fan-out matrix for routing digital signals. The capacity is up to 256x256 I/O's in one unit, or up to 1024x1024 in multiple units.
NOTE: The S2560E was both analog and digital, while the "F and "FX" versions are now strictly digital and includes input activity monitoring. For analog systems that can switch both digital and analog signals, see the S2561F.
Conceived to replace manual patch cord bays and multi-couplers, this unit is designed for switching differential digital signals (422), or TTL signals with conversion on the adapter panels. Typically, the unit is married with breakout "adapter panels" where user signals are connected. These adapter panels provide another level of flexibility for system expansion, keeping rack space usage to a minimum, and allows panels to be located separately from the switch. There are passive panels with Triax, D-Sub and RJ-45 for clock and data type connectivity, or active panels for single-ended TTL and PCM signals.
By design, the S2560F can be easily configured to meet many needs, even as your needs change and evolve. The unit can be configured as small as a 32x32 matrix, to as large as a 256x256 matrix within the same box by simply sliding in modules. Either the input or output axis of the matrix can be configured independently in increments of 32 ports. Our technical staff can help configure the exact system for your specific application.
Features
High reliability digital core technology
Redundant signal paths (Tri-Stage)
Routes digital signals to 50Mbps
Input activity monitoring included
High speed, low skew 422 drivers and receivers
Ultra-high density, over 65,000 crosspoints in 5RU
Hot-swap module technology
Full access matrix with 1:1 connection or fanout
Expandable configuration from 32x32 to 256x256
Multi-unit expansion to 1024x1024
Configurable with single or dual control CPUs
Built-in web browser
Remote control Ethernet, USB & serial ports
LXI 10/100 Ethernet with TCP/IP, SNMP, IPv4, IPv6
Command set is 488.2 compliant
Front panel color touchscreen display (4.3")
Optional 10.1" display (FX)
Rugged 5RU chassis (8.75")
International AC power range
Self-monitoring hot-swap plug-in power supplies
Integrated rack mount design (19 inch)
Built-in chassis slide mounting (slides not included)
Certified CE EN61010 (LVD)
Applications
Our S2560F is designed to automate connectivity of equipment with differential digital signals.
Rather than using patch cords or distribution amplifiers, the following installations may benefit from use of this product:
Test ranges
Clock and Data (422)
Telemetry sites
TTL and PCM signals
Tracking stations
Satcom ground stations
Telecom installations
Survivability labs
Computer room installations
Communication centers
Weapons testing centers
Satellite installations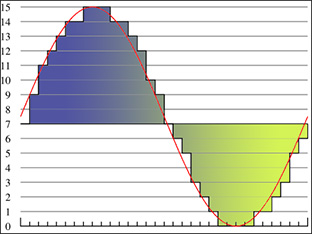 Similar Products