System
SIM32(i)
The SIM32 (30-250MHz) is a modular IF switching system that can be factory configured for Fan-Out (SIM32) or Fan-In (SIM32i) signal routing, and up to 32x32 in a single 6RU unit. The SIM32X is the same unit but includes our larger Option X touchscreen display.
Field configurable from a small 4x4 to as large as a 32x32, it designed to replace and automate a set of multi-coupler and manual patch cord bays or switches. The input and output axis can be populated independently as needed.
The unit is available in a distributive Fan-OUT version (SIM32) or a combining Fan-IN version (SIM32i). Our technical staff can help configure the exact system for your specific application.
Features
High reliability GaAs switch technology
Individual input and output card design
Choice of SMA or BNC connectors
Full access matrix with fan-in or fan-out config
Expandable configuration from 4x4 to 32x32
Configurable with single or dual control CPUs
Remote control Ethernet 10/100
LXI certified Ethernet includes TCP/IP, SNMP, IPv6
Command set is 488.2 compliant
Built-in web browser capability
Compatible with RouteWarePRO
High brightness touchscreen
Optional variable gain (programmable)
Rugged 6RU high chassis (10.50")
International AC power range
Self-monitoring hot-swap plug-in power supplies
Integrated rack mount design (19 inch)
Removable front flanges
Illuminated front and rear blade bays
Built-in chassis slide mounting (slides not included)
Certified CE EN61010 (LVD)
Applications
Our SIM32 is designed to automate connectivity of any IF signals that have been down converted from L-Band or C-Band. Rather than using patch cords and multi-couplers, the following installations may benefit from use of this product:
Satellite ground stations
Uplink or downlink control signals
Teleport and last mile installations
Communication centers
Satellite installations
Specialized security installations
Modem Tx and Rx connectivity and encryption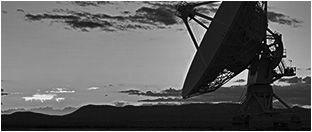 Similar Products