Model LS16A "Linker"
The LS16A "Linker" offers a fresh alternative for signal distribution (or combining), digital signal translation, RF-Over-Fiber connectivity, powering LNB's, as well as small format switching. Numerous digital and analog modules are available for a cost effective and compact solution.
Specifically designed to provide industry with a superior "drop-in" replacement signal conversion and distribution platform, the LS16A outperforms every opponent. Its sixteen slot module bay is distinctive since it also offers user access to important or critical features at the front via its "open window" front panel design.
NOTE: This product was originally released as LS1601A but has since been simplified to LS16A.
Features
Modular rugged 3RU aluminum frame design
Sixteen slot application module capacity
Unique "open window" front panel design
Digital and analog application modules (DC-18GHz)
Built-in daisy chain bus for scalable distribution
"Sum-bus" included across all slots
Monitored cooling fans
Redundant hot-swap power supplies
Front panel power supply status
Optional LXI 10/100 Ethernet port with Built-in web browser, TCP/IP, SNMP and IPv4/6
International AC power range
Integrated rack mount design (19 inch)
Built-in chassis slide mounting (slides not included)
Certified CE EN61010 (LVD)
Applications
The LS16A platform is designed to provide reliable signal distribution and translation for multiple channels. Rather than using individual components assembled in a patchwork "hobby shop" arrangement, the following installations may benefit from use of this product:
Protocol converters
Test ranges
RF over Fiber
Telemetry sites
Antenna LNB power
Tracking stations
Satcom ground stations
Telecom installations
Signal buffering and re-generation
Computer room installations
Communication centers
Weapons testing centers
Satellite installations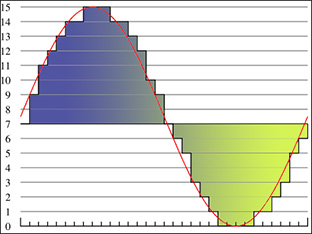 Similar Products