Lockheed Martin Space Systems Supports SBIRS Block 10 Upgrade Program with Universal Switching Hardware
Tweet
FOR IMMEDIATE RELEASE
BURBANK, CA, USA - September 26, 2017 - Universal Switching Corporation (uswi.com), a global manufacturer of signal switching and distribution products, announced that it was selected by Lockheed Martin Space Systems to supply equipment as a critical component to the SBIRS Block 10 (US) Air Force satellite ground control program. The SBIRS is the Space Based Infrared System designed to support the defense and intelligence communities, and provide global surveillance capabilities in four key mission areas: missile defense, missile warning, technical intelligence, and battlespace awareness. SBIRS is made up of numerous satellites and payloads in geosynchronous earth orbit (GEO) and highly elliptical orbit (HEO), as well as ground-based hardware and software. The SBIRS satellites and sensors are designed as a follow-on capability to the Defense Support Program (DSP) with greater flexibility and sensitivity, in addition to the ability to detect short- and mid-wave infrared signals.
Universal Switching Corporation has delivered their data and RF products for SBIRS in support of this critical national asset. Sources say that with the Block 10 upgrade, the mission-critical data supplied by SBIRS is now being managed from a single ground control station, which is not only cost-efficient, but also more effective in providing our Air Force operators with the ability to characterize threats and quickly provide that information to military commanders deployed around the globe.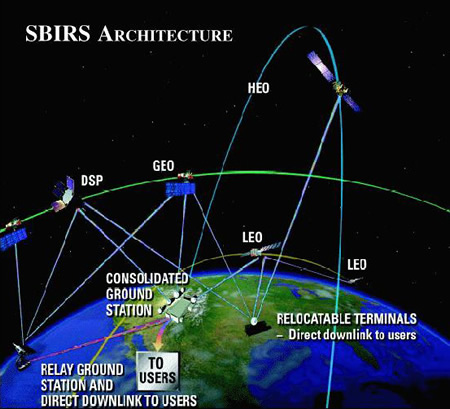 About Universal Switching Corporation (USC)
Universal Switching Corporation (USC) is a privately held corporation in the city of Burbank located in southern California. The company manufactures best-in-class programmable signal switching and distribution products for rugged and industrial applications, government subcontractors, and for industrial or commercial customers in the US and abroad. USC signal switching and distribution products are sold internationally for use in the defense community, communication, telemetry, ATE and broadcast industries. All products are manufactured in Burbank CA and are supported by their ISO-9001-2008 Quality Management System. Since 1992, they have continued to introduce innovative cutting-edge products supported by both domestic and international sales offices.
Contact the factory for more information.
7671 North San Fernando Road
Burbank, CA 91505 USA