Universal Switching & General Dynamics Canada
Deliver Technology for Canadian Mercury Global Project
Tweet
FOR IMMEDIATE RELEASE
BURBANK, CA, USA - August 22, 2017 - Universal Switching Corporation (uswi.com), the leading global manufacturer of signal switching and distribution products, announced that they were chosen by General Dynamics Mission Systems - Canada to support the Canadian Mercury Global project. The Mercury Global project is the name given to Canada's participation in, and leverage of, the Wideband Global Satellite (WGS) constellation. WGS will provide high-capacity, assured and secure satellite access for communications that are vital to the Government of Canada. Known for meeting extremely demanding requirements, Universal Switching Corporation will supply the critical data distribution for the satellite command and control systems.
The VP of Marketing of Universal Switching Corporation mentioned that, "No other company has a product as robust or purposefully designed for such a critical and important need as our S64530 Digital RS-530. We were pleased to support the Mercury Global project, and our nation's neighbors. We look forward to providing them with Global-Class customer support for the duration of this contract as well as other programs. Universal Switching and General Dynamics Mission Systems have a long history on a variety of programs."
David Ibbetson, VP of General Dynamics C4 Systems International said "The sophisticated sensors and information technologies used by modern militaries require access to high-bandwidth communication channels. We look forward to providing this secure and reliable communication channel and building on our extensive communications experience. Providing this critical capability to our Canadian Armed Forces helps ensure mission success and the safe return home of our troops."
Under the contract, General Dynamics Canada is responsible for the construction and installation of seven anchor stations across Canada. The anchor station antennas will be manufactured by General Dynamics C4 Systems SATCOM Technologies. Under the support contract, General Dynamics Canada will provide in-service support for up to 17 years, including 24×7 monitoring, help-desk, mission planning, Field Service Representation, repair and overhaul, and engineering support. Through the Mercury Global program, General Dynamics Canada will facilitate the transfer of specialized WGS satellite communications knowledge and technology to Canada. Such transfer will stimulate Canadian industry in the field of satellite communications and support the creation of Canadian high-technology jobs in the future.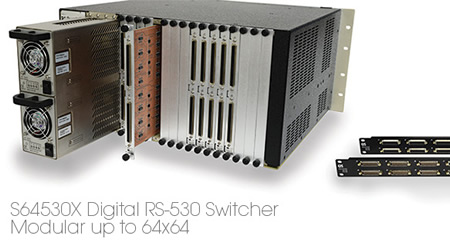 With over 25 years experience, Universal Switching factory marketing personnel said that "Universal Switching Corporation (USC) provided a cost effective and unique hardware solution for the satellite control and command for the Mercury Global project. Our Model S64530 Digital RS-530 unit provided the flexibility and growth needed to meet both the immediate digital requirement, and the future growth capability with modularity. The factory delivered the hardware as scheduled and using some Canadian content. The large well designed front panel touchscreen is amazing and very functional, plus it included SNMP and web browser capability.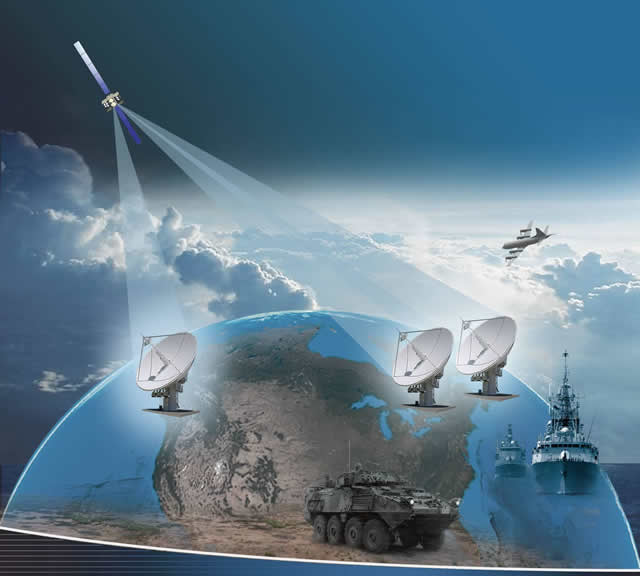 Graphic from General Dynamics Mission Systems (LINK)
About Universal Switching Corporation (USC)
Universal Switching Corporation (USC) is a privately held corporation in the city of Burbank located in southern California. The company manufactures best-in-class programmable signal switching and distribution products for rugged and industrial applications, government subcontractors, and for industrial or commercial customers in the US and abroad. USC signal switching and distribution products are sold internationally for use in the defense community, communication, telemetry, ATE and broadcast industries. All products are manufactured in Burbank CA and are supported by their ISO-9001-2008 Quality Management System. Since 1992, they have continued to introduce innovative cutting-edge products supported by both domestic and international sales offices.
Contact the factory for more information.
7671 North San Fernando Road
Burbank, CA 91505 USA