System
G2T-CAS
The G2T-CAS is a high performance modular signal platform for critical applications where low downtime, high performance, modularity and maintainability are of paramount importance.
Intended for automating manual patch cords, or replace bulky and dated competitive products, this product line supports any signal within the DC-30GHz frequency including digital and analog. Our proprietary elegant and sophisticated rack-mount packaging gives you the performance and maintainability you demand.
Each configuration is factory configured. The design construction makes it simple to build for custom or special requirements. Our technical staff can help configure the exact system to meet your specific application. Contact the factory.
Features
High reliability solid-state or relay elements available
Flexible and scalable configuration design
Low MTTR (ALL active items removable via front)
Capable of analog and digital switching
DC to 30GHz design supported
SMA or N-Type signal connectors (or others)
Ultra-high density switch design
Hot-Swap module technology
Configurations from 16x16 to 128x256
Built-in web browser
Firmware updates via Ethernet (web)
Individual module status displays
Monitored cooling fans and internal temps
All modules hot-swappable via the hinged front panels
"One-Time" user cable routing design
Front panel capacitive color touchscreen
Many options available: variable gain, reroute, fiber
Dual hot-swap CPU capability
Includes Ethernet (TCP/IP, SNMP), serial and USB
LXI 10/100 Ethernet with TCP/IP, SNMP, IPv4, IPv6
Command set is 488.2 compliant
Rugged aluminum/steel chassis construction
International AC power range
Self-monitoring hot-swap plug-in supplies with PFC
Built-in rack mount design (19 inch)
Built-in chassis slide mounting (slides optional)
Certified CE EN61010 (LVD)
LabVIEW VISA drivers
RouteWarePRO software GUI included

Applications
Our G2T-CAS is designed to automate connectivity coaxial signals spanning the DC-30GHz range. Rather than using patch cords, the following installations may benefit from use of this product:
Automated test equipment (ATE)
Antenna patching
ENG trucks
Ground stations
Telecom equipment
Uplink or downlink antenna feeds
Communication centers
Satellite installations
Specialized security devices
Encryption and decryption equipment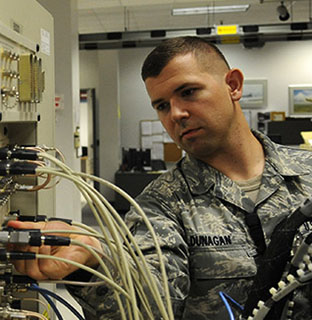 Similar Products