System
SLX128(i)
The SLX128 (950-2150MHz) is a modular L-Band switching system that can be factory configured for Fan-Out (SLX128) or Fan-In (SLX128i) signal routing, and up to 128x128 in a single 14RU unit.
Field configurable from a small 8x8 to as large as a 128x128, it designed to replace and automate a set of multi-coupler and manual patch cord bays or switches. The input and output axis can be populated independently as needed.
The unit is available in a distributive Fan-OUT version (SLX128) or a combining Fan-IN version (SLX128i). Our technical staff can help configure the exact system for your specific application. Contact us.
Features
High reliability GaAs switch technology
Individual tri-stage module design
Choice of SMA, BNC or F connectors
Full access matrix with fan-in or fan-out config
Expandable configuration tp 128x128, or (256x256)
Configurable with single or dual control CPUs
Remote control Ethernet, USB & serial ports
LXI 10/100 Ethernet includes TCP/IP, SNMP, IPv6
Command set is 488.2 compliant
Built-in web browser capability
Includes RouteWarePRO software
High brightness 10.1" touchscreen
Optional variable gain (programmable)
Rugged 14RU high chassis
International AC power range
Self-monitoring hot-swap plug-in power supplies
Integrated rack mount design (19 inch)
Built-in chassis slide mounting (slides not included)
Certified CE EN61010 (LVD)
Applications
Our SLX128 is designed to automate connectivity of
L-Band signals in applications such as ground stations.
Rather than using patch cords and multi-couplers, the following installations may benefit from use of this product:
Satellite ground stations
Uplink or downlink control signals
Teleport and last mile installations
Communication centers
Satellite installations
Specialized security installations
Modem Tx and Rx connectivity and encryption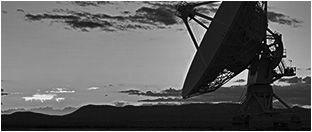 Similar Products