Technology-Leading Switching Products

Universal Switching Corporation manufactures state-of-the-art programmable switching systems for use in the ATE, defense community, communication, telemetry and broadcast industries.

We provide connectivity solutions from 1x2 to 1024x1024. Solid-state, Digital, Fiber Optic and Relay technologies are leveraged for optimum and cost effective solutions. Most products can be viewed on this site or the downloadable catalogs, however if you can't find what you are looking for, please contact us or the regional sales representative in your area.



---

NEW LXI Certified
System Controller C3
Coming this Summer!
Universal Switching Corporation
acquired Matrix Systems Corporation
(details)

AUTOTESTCON
September 15-18, 2014
St. Louis, MO USA
(details)
RouteWarePRO 3.0
FREE 30-Day Control & Monitor
GUI Software Package
(details)




RouteWarePRO 4.0


Releasing in Oct 2014!

---
Quotations
At times, correctly specifying switching equipment is very difficult. Some applications are terribly complex while others are fairly simple. We would like to assist you by helping match and specify equipment to meet your requirement. Simply fill out our online quotation worksheet.
Tech Support, Drivers and Application Notes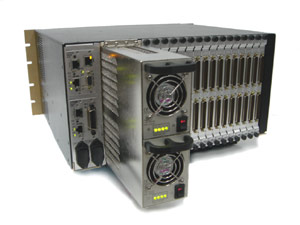 Available for download, we have a number of items to help integrate new switching products, or to assist in integrating others. Our support section includes drawings, software, sample manuals and command protocols to help....(more)
Contact
Universal Switching Corporation has a network of engineering representatives across the country in addition to a growing number of international firms. Factory contact information. solid-state switching, switching matrix, RF switching matrix, video switching, audio matrix, microwave switching, audio switching, video router, audio video router, video matrix, RGB matrix, VXI switching, microwave relay, VXI switch, VXI relay module, switching systems, switching, relay module, coaxial relay, coaxial switching, reed relay, switches, programmable matrix, matrix switching, NTSC switching, low noise, surveillance switching, radar video, data router, data switching, serial switching, parallel switching, security video, ate switching, ECL switching, ECL data, ECL, automated switching, programmable switching, telemetry switching, solid state, solid-state, non blocking, non-blocking, RF switching, attenuator, coaxial attenuator, data acquisition, blocking matrix, high intercept, IF switching, RGB switching, coaxial equalizer, multi level switching, tri-stage switching, multi-stage switch, PAL video, VXI test system, NTSC video, pesa, dynair, sierra video, hewlett packard, ad data, cytec, information transfer, ITI, matrix systems, racal dana
Product
Spotlight
50Mbps '422 Data
---
Downloads


Catalog 17


Short Form


RouteWarePRO
Control GUI


Paperless
Documentation


ISO Quality